We went over to the house to see what happened yesterday. The house is now wrapped in Tyvek®.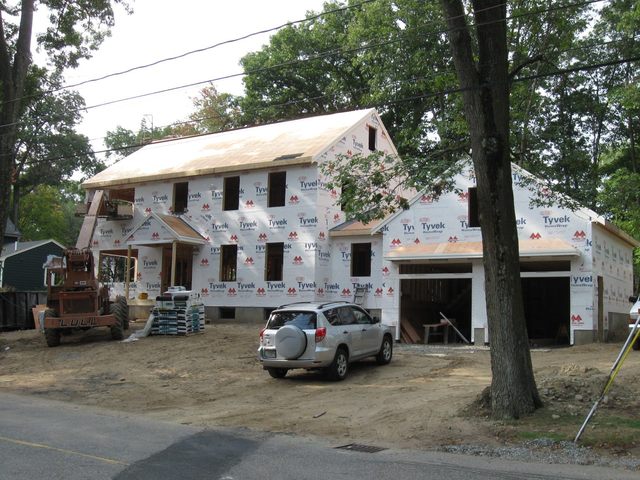 After the Tyvek comes windows and doors, followed by siding.
They have also put the Lally columns in the basement.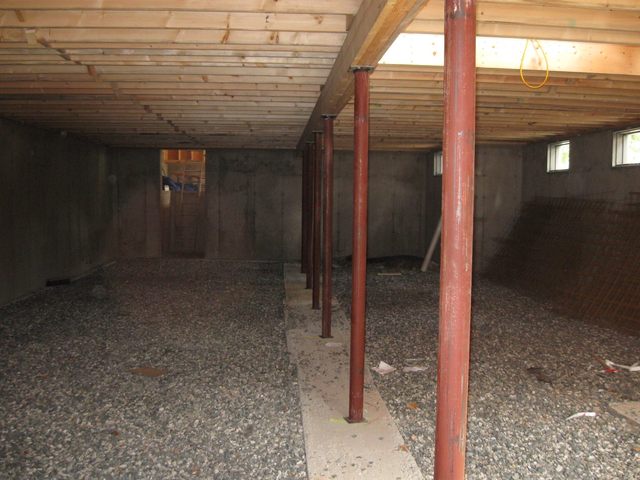 The Lally columns are bolted to the beam with lag screws at the top.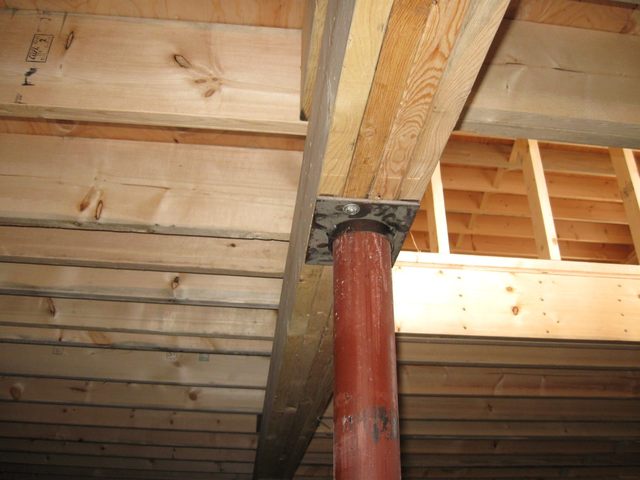 And they sit on plates on top of the footings at the bottom.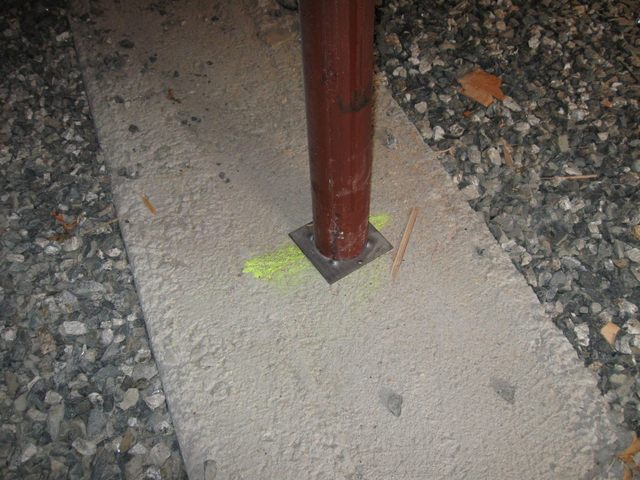 There are six columns down the center beam of the house. The floor of the basement will be poured around the feet of the Lally columns to keep them in place.
Speaking of beams, that monster beam in the garage attic has been jacked up into place beneath the rafters of the roof.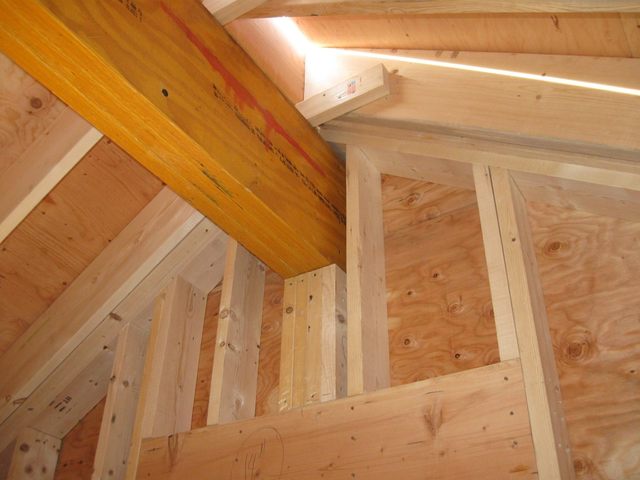 It now sits directly under the ridge of the roof so that it can take the load and put less stress on the knee walls.
Eventually there is supposed to be a beam at this end of the attic: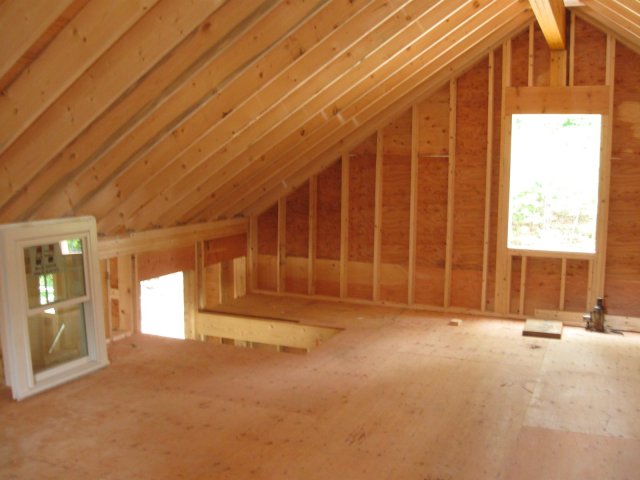 The attic pole should be right over the pole that they have already put into the garage.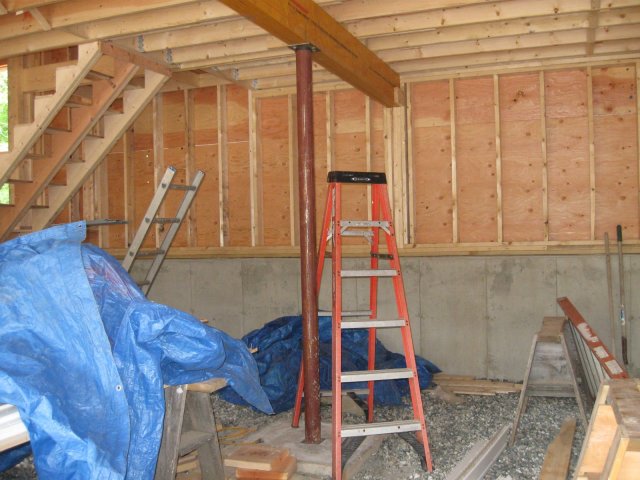 I presume they will put the attic pole in later.